Are you looking for a custom watercolor painting with your favorite people, magnified situations, beloved places or fantasy worlds, funny creators and similar content?
Contact me by filling out the form with your ideas and wishes, and I will get back to you as soon as possible. Thank you.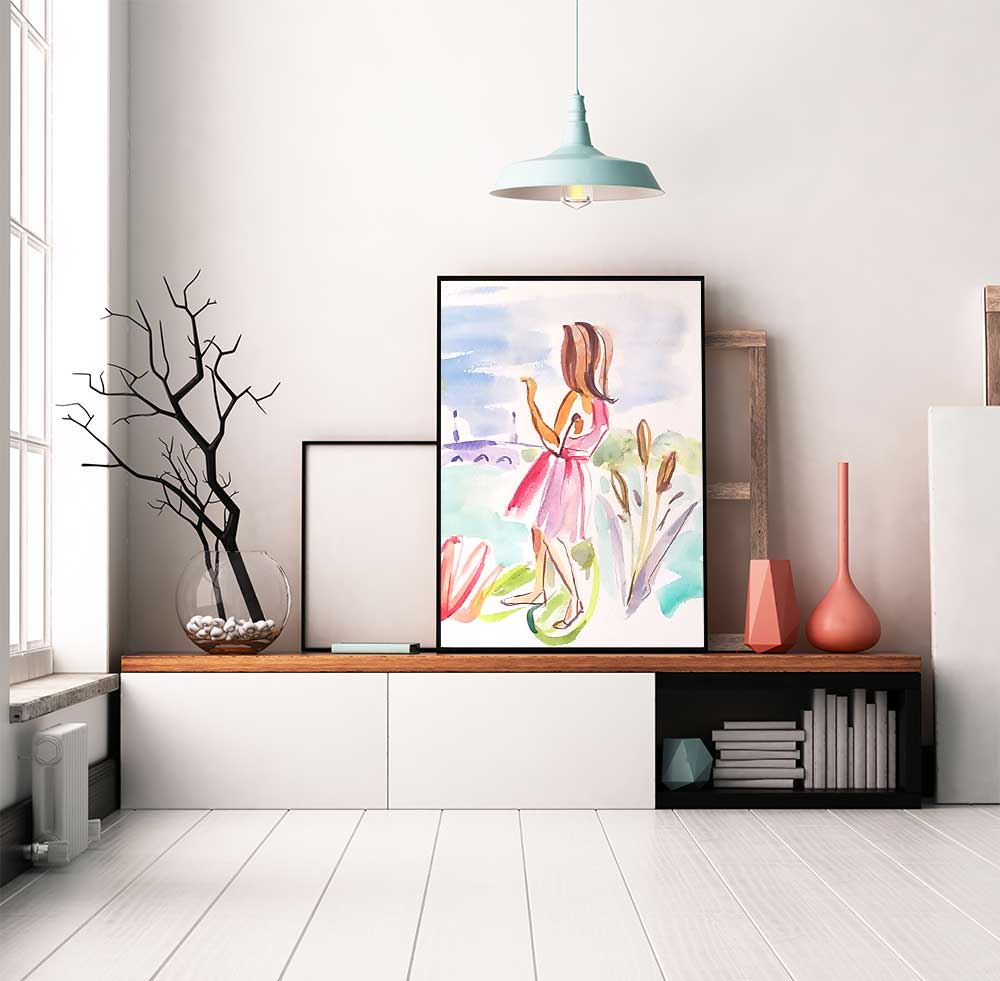 Custom art by example
In spring I created an artwork for a customer as a gift for friends, who lost their first born daughter by birth.
Today the family has twin boys, and the image sort of unite the family by bringing them all together in their hood, by the seas in Copenhagen.
Like the guests at the party, I was very touched by the content and also for being asked.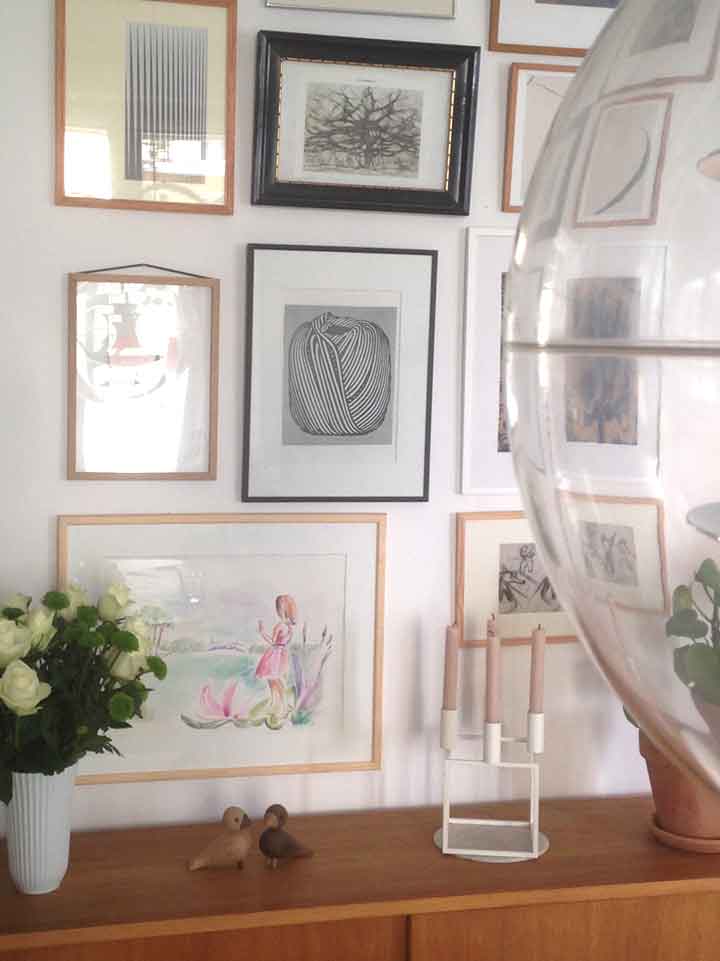 The original painting in good company in its new home!:)
Info
send me a description of your ideas and wishes
allow 3 weeks for process and creation
artwork ships without frame
price is exclusive shipping