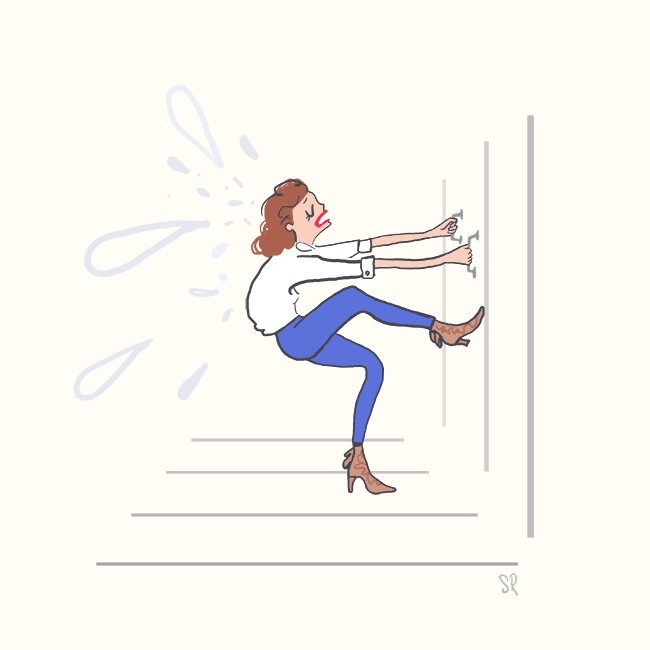 Storyteller
Digital Illustration Style
Digital illustration style now tells stories from the modern life in the cities, the country and pop-up dreams. Topics are many and come from the inspiring lives we are living!:)
I created these illustrations out of a need to get involved in visual storytelling. Beautiful images are often made out of passion. With so many stories out there, it becomes interesting to put some images on them too.
It's fun creating these illustrations, especially because of the storytelling part and developing the characters, the background and the props and make it all come together. I work with pencil and computer, and have developed a good practice taking it from idea to final image.
These illustrations have a background in another project, created in vector and the concept of Growth Mindset by Carol Dweck. Content is build on situations picked up on the streets in Copenhagen and elsewhere 🙂
See also this post about errands and belongings.
Sweet.
A man on a bench and a woman engrossed by something up there.
She turns her head when someone approaches and lights up in a big smile, because late summer weather makes her joyful and she wants to share it.
That time of the day when coffee is your best friend.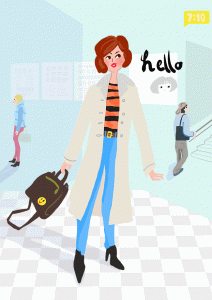 Monday morning in the metro be like.
Two adorable women with their walkers and colorful cowboy hats a day in the end of August.
They were in a hurry, because light was green and they had to gogo.
Summer days with your best friend, coffee, cakes and swans on the lake.